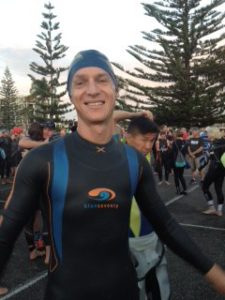 This was a day that I have been looking forward to for some time now. I had some demons from Port Macquarie after suffering a DNF in 2015 and I was ready to put those demons to bed.
The opportunity to race an ironman distance race so close to home is something that a lot of other Novocastrians and I took part in (including one individual who completed his 100th ironman on Sunday- that's a combined 22600km of racing)!!!
The swim started calmly enough however, I was slow out of the water but next I was into my favourite leg. The bike did not disappoint as I was able to become one with the road and the 180km seemed to fly by. The wind and the rain for the final 80km certainly made things tough, but I had a smile on my face the entire time.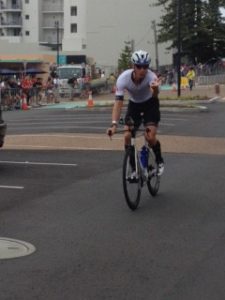 Onto the run the rain really started coming down. A 4 lap course made up the 42km and a solid hill each lap meant you felt every single lap. The legs felt strong and holding a rhythm wasn't too bad, but no surprises the speed certainly dropped off over the last 18km.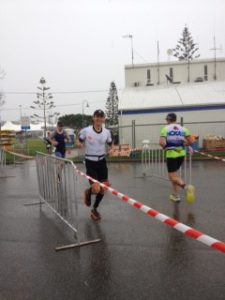 The crowd support made the whole day so much easier with music blaring, cheering and smiling faces. The  spectators seemed to lift me down the finish Shute in a total time of 10:19. A 19 minute personal best and a great chance for me to see what the body is capable of and release my inner athlete.