How amazing was the 2022 edition of The Australian Open? I have to admit, I'm not a tennis buff and for me personally, much of the open this year snuck by below the radar. However, the 2022 Australian Open will have to be etched in the record books as one of the greatest ever. From Ash Barty breaking a 44 year drought in stellar fashion, Kyrgios and Kokkinakis in the doubles, a little Novak controversy and Rafael Nadal's record setting 21 Grand Slam win. This Australian Open had it all, imbalance included.
We can't possibly discuss it all. Besides, I don't think any one really wants to hear my sports commentary. I thought, as a Chiropractor, I'd try to stay in my lane and help us all unpack some of the brilliance of the Australian Open as shown by Rafael Nadal.
As chiropractic clients and people trying to live their best lives possible, what can we learn from Rafa? What can we learn from a guy who has missed over 3 full seasons of tennis due to injury, who was sidelined from the game only 6 months ago and contemplated walking away from the thing he loves?
2 things: 1. There's beauty in imbalance. 2. Never, ever, ever give up.
Asymmetrical Wonder

Honest confession, this is a pet topic of mine. For years, the search for perfection has been the search for balance. Yet as Rafa's shown us again, his imbalance, incredibly strong & dominant left hand, the way he unleashed and corkscrews on the ball has now recorded him 21 Grand Slam champion. Even as a teenager, Nadal was criticised when media portrayed the noticeable difference between his incredibly dominant, superhuman left arm and somewhat mediocre right.
For him to generate the power that he does and the power that all of us do- whenever we hit a ball. It's whole body ballet. In keeping with the example of left handed hitting Rafa, the left arm works synchronously as part of a much bigger picture. For every shot, there's engagement of the feet, twisting & opening up of the hips, unwinding of the hips, spine, shoulder girdle, alignment of the neck and eyes. Put together, it's one powerful shot!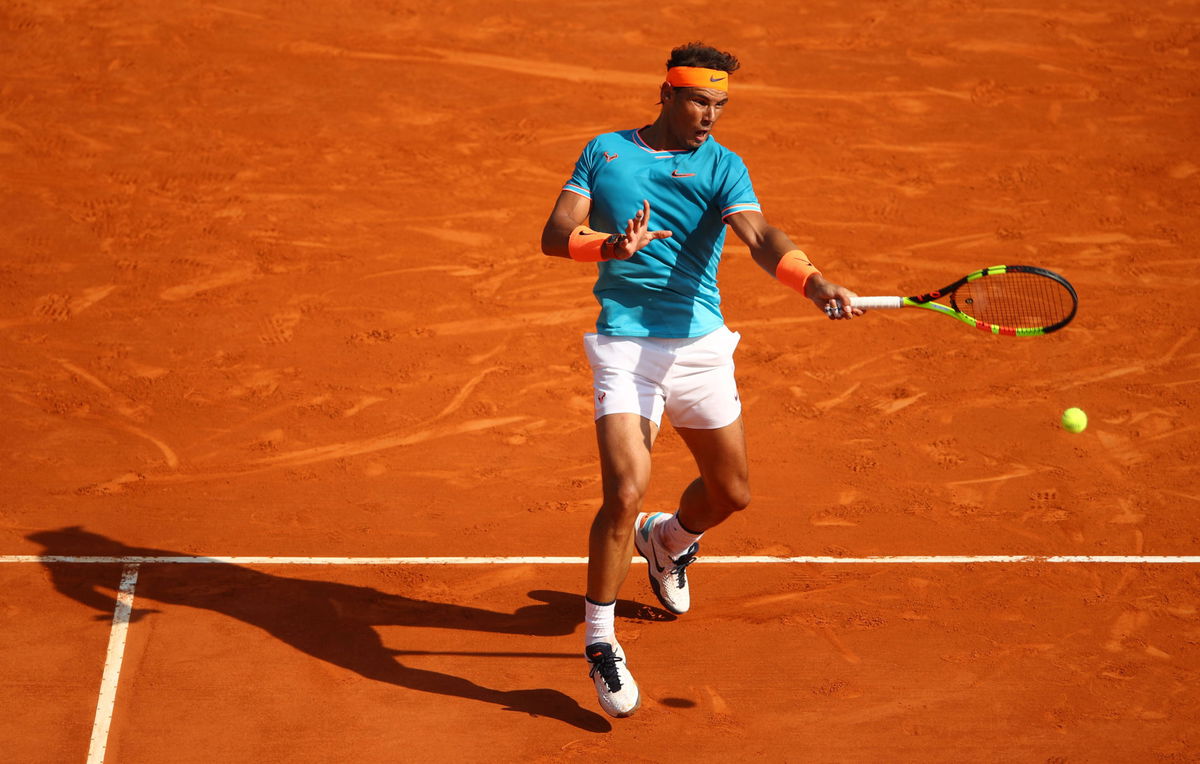 This is core, power and spinal stability at it's beautiful best. But if his forehand is soooo good and the same could be said for Djokovic, Federer and every other tennis great, why don't they hit forehands on either side of their body? Wouldn't that be balanced? Wouldn't that be perfect? From what I know, the history of tennis has never produced an ambidextrous wonder, the answer must be no. Even in sport, at the ultimate level, it is not about being perfectly symmetrical, it's about harnessing the imbalance and what you've got to the optimum ability.
"Whenever we adjust its all about function versus structure."
That's what we see every day @ Transitions Chiropractic. Whether it's the left foot forward surfer, tennis player, golfer, mum carrying bub repeatedly on on hip or the teenager who's grown up with a scoliosis. We've all got these imbalances. When we check and assess the spine, we often see the effects they have, the way they torque the muscles and spine into a particular pattern. However, whenever we adjust its all about function versus structure. It's about trying to maximise the function and release the maximum amount of potential you have stored inside of you rather than trying to shape your spine and body into a perfectly, symmetrical butterfly.
Turn up, one more time
As little as 6 months ago Rafael Nadal and Roger Federer were both talking about retirement as they were walking around on crutches. Maybe it was time. After 20 grand slam titles already what else did Rafa need to prove? What can Rafa gain from another come back?
And again, here we are. This year, not only did he fight to get his fitness back to the level of being able to play in the open, he outlasted and outstayed everyone. The moment the final started, the depth of his rally's against Medvedev was incredible. 30 stroke rally's were the norm and many of the shots he was returning were unthinkable. He kept staying in the point, yet he still lost the first two sets. 5 hours and 24 minutes later he emerged victorious. Not only was he crowned with his second Australian title, but it was his 21st career grand slam. Now he sits ahead of the all time greats as the G.O.A.T. 
Chronic foot injuries, elbow injuries, knee, wrist and abdominal injuries, back and hip injuries. Rafa has had them all and I have to speculate, but my wild guess is that many of these are due to the style of his play. This beautiful, asymmetric magician we've just talked about, takes a pounding for what he does. Although he is harnessing his power to the highest levels possible, the body still keeps score and you can't cheat nature.
"Trust the process and keep doing the work."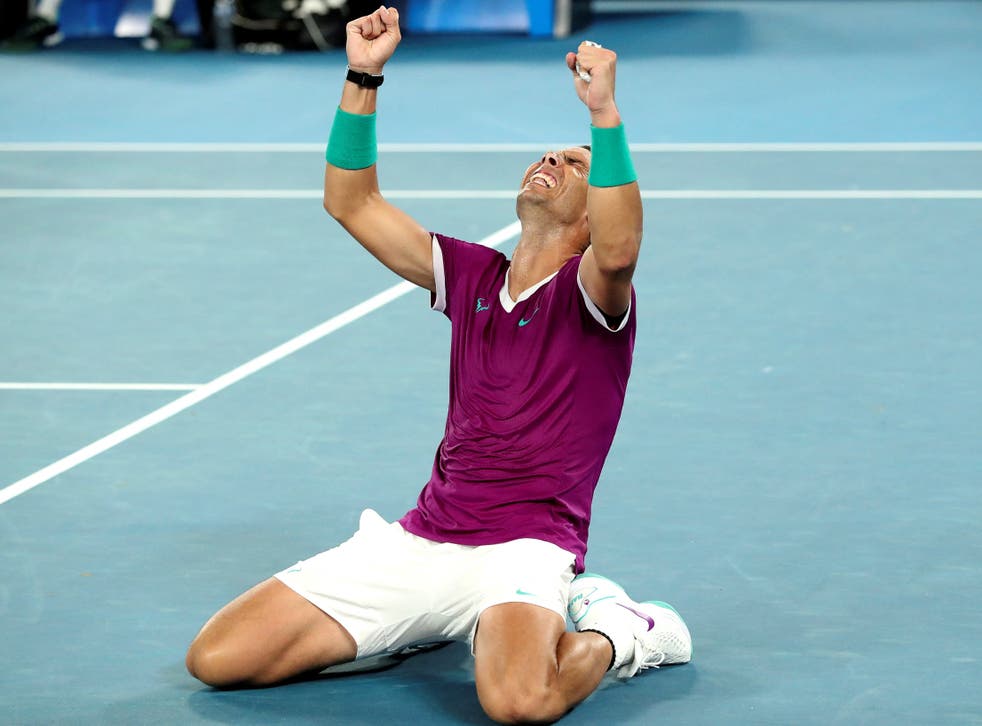 But you can get back up. Again and again. Rafael Nadal proves that it doesn't matter how many times you get knocked down. What matter's is how many times you get back up.
For our Chiropractic clients, we've been fortunate to be working with some of you wonderful people for over 15 years. That's consistency. That's work. We've seen people that have been told years ago that they'll need surgery. Through conservative care, lifestyle changes and investing in their health they've been able to avoid going under the knife. It's a strange, yet beautiful thing. Chiropractic is often seen as a last resort for many people (I wish it was choice #1). Some are just so ready for change, they'll try anything.
Rafa's found it, repeatedly too. There is a solution out there. You don't have to resign yourself to being injured, sore or retired. Trust the process and keep doing the work.
Thank you Rafael Nadal. Personally I've loved watching your battles with the two other masters of Federer and Djokovic over the years. Thank you for what you've taught us all about the power of imbalance and that persistence and determination pays off.