How often to you hear somebody say "it's not my fault"? It might sound harsh, but does anyone really care? I believe that the big question is what can be done to make this situation better? Who or what are you accountable for? This is absolutely what we have the genuine power to change and influence. If it is to be, then it is up to me…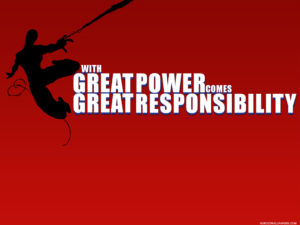 It is probably no surprise that I am therefore accountable for my health. Last weekend I got to participate in NewRun here along the Newcastle foreshore and bar beach and was excited to see just how many people were out participating in these events. These individuals out there, similar to those pushing themselves at the Spartan Obstacle race, Galston 1/2 Marathon or NSW Triathlon Club Championships, were all creating a healthier and fitter version of themselves tomorrow by challenging themselves today.
As a chiropractor I am absolutely, 100% responsible for providing the best quality chiropractic care to each and every one of you. After 10 years of practice, I still love honing my technique and I believe I never stop learning. I want to be here to listen, assess, adjust and support you transition your way to a healthier, happier life.
What simple steps can you take today to improve your accountability? Here are a few:
T.O.F.U. – Take Ownership & Follow Up. Accept that your health and your life is your responsibility. If you do not like where you are at, maybe it is time to change. If you are kicking goals, congratulations. Be proud of yourself and always remember to celebrate life's victories and keep striving for more.
Accountability diary- Write down what you want to accomplish so that you have created yourself a checklist. Seeing it in black and white gives you an obvious goal to achieve. Be honest and check off those that you complete.
Grab an accountability partner- Like many of those athletes on the weekend, training or completing a task is often easier with a partner. So pick a like minded friend or family member so you will both have a shoulder to lean on.
If you are still not where you want to be, maybe it is time to ask a qualified expert. Qualified means someone who has been there before or has relevant experience in the area of your life you wish to improve. This could include those of us here at Transitions Chiropractic, colleagues, friends or family. Either way, just make sure they are qualified so they can help get you where you want to go. In the end it comes down to you, so choose where you get your advice from wisely and make sure it works for you as the individual.
Part of my taking ownership this year for my health has involved me racing more than last year with the Newcastle Olympic Triathlon, the Australian Alpine Ascent, NewRun 1/2 marathon and this weekend the Batemans Bay Ultimate Triathlon. This was my way of taking responsibility to improve my performance at Port Macquarie Ironman in May. Likewise one of our favourites, Beth, knocked off her first ever Spartan race on the weekend and the only way that was possible was through taking great care of herself both in and outside of the gym.
What ways are you creating a better version of you? We would absolutely love to hear both your healthy choices as well as your challenges. Please share below or on Facebook and guarantee guaranteed- once you have made these decisions and challenges public, the whole world is out there to keep you accountable so you can smash your goals!!!
Enjoy!!!